Warning
: Undefined array key "HTTP_REFERER" in
/var/www/html/superautomatic.com/public_html/wp-content/themes/kollaps/functions.php
on line
20
The Battle Of The Jesus and Mary Chain #9
ANDREAS:
#9 – BLUES FROM A GUN
[audio:Blues from a gun.mp3]
Svar ja! Bara riffet skulle garantera denna låt en topp 25 placering. På min buss är varken "Smoke On The Water", "Walk Of Life", "Sweet Child O´Mine", "Paranoid" eller "Walk This Way" i närheten att vara det bästa gitarr-riffet genom tiderna. "Blues from A Gun" är en kandidat. Och som de flesta andra skitenkla, men asgrymma riff är det baserat på samma gamla bluestolva. Och ur den här pistolen skjuter Jesus inte bara blues, utan även ett elektrorockande band i absolut högform.
Det är hårt, mörkt och hotande farligt. Det är attackerande gitarrer, smarta melodier, larmigt, pumpande bas och smattrande maskiner. Allt är som vanligt i Marychain-landet med andra ord. Men "Blues from A Gun" står ändå något för något helt eget om ni frågar mig. Kanske är det lite mindre pop än vanligtvis?
"Well I Guess That´s Why I Always Got The Blues" förkunnar Jim & William Reid om och om igen i låtens crescendo. Fucking aye.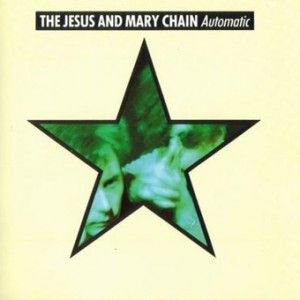 JENS:
#9 – Between Planets
[audio:Between Planets.mp3]
Varför inte denna låt blev tredje singeln från Automatic är för mig en gåta. Här smackar bröderna Reid på 3:28 in merparten av de ingredienser dom har i kryddhyllan, och ut kommer en poppärla av allra yttersta klass. Jag utgår från att var det gamla vanliga skivbolagstrasslet som låg bakom, men synd är det. För visst hade "Between Planets" haft betydligt större listchanser i US än "Her way of Praying"?
"Between Planets" är också det slutgiltiga beviset på att Automatic är världens bästa köra-bil-fort-på-sommaren skivan. Stoppa det albumet i cd-spelaren, vrid upp volymen lite för mycket och försök sedan låta bli att trycka gasen i botten den som kan.
Fatal error
: Uncaught Error: Cannot use a scalar value as an array in /var/www/html/superautomatic.com/public_html/wp-content/plugins/yet-another-related-posts-plugin/includes/related_functions.php:80 Stack trace: #0 /var/www/html/superautomatic.com/public_html/wp-content/themes/kollaps/single.php(14): related_posts(3) #1 /var/www/html/superautomatic.com/public_html/wp-includes/template-loader.php(106): include('/var/www/html/s...') #2 /var/www/html/superautomatic.com/public_html/wp-blog-header.php(19): require_once('/var/www/html/s...') #3 /var/www/html/superautomatic.com/public_html/index.php(17): require('/var/www/html/s...') #4 {main} thrown in
/var/www/html/superautomatic.com/public_html/wp-content/plugins/yet-another-related-posts-plugin/includes/related_functions.php
on line
80