Warning
: Undefined array key "HTTP_REFERER" in
/var/www/html/superautomatic.com/public_html/wp-content/themes/kollaps/functions.php
on line
20
Filmtajm!
2010 har startat. Kollaps har vaknat. Nu är det dags att lista de 5o bästa filmerna som har gjorts. Ett researcharbete har gjorts under ledigheten och jag känner mig nu (nästan) helt förvissad om att jag inte missat någon film som ska vara med. Ni som är trogna läsare vet mycket väl runt 10 filmer som kommer dyka upp på den här listan. Ni kanske rentav kan rada upp en trolig topp fem redan nu. Men låt oss hålla i hästarna lite och prata om det som börjar med 50:e platsen.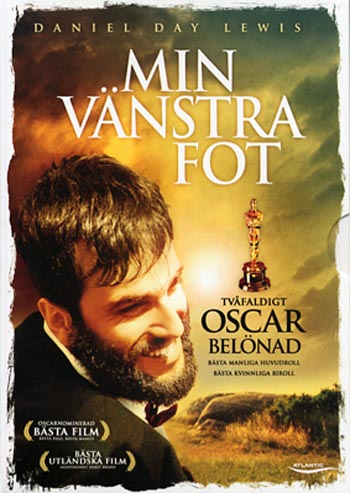 #50: MIN VÄNSTRA FOT
Skildringar av irländsk/skotsk/engelsk familjemisär med tough love, gärna en för stor familj på för liten yta, är alltid en bra grundingrediens. Min Vänstra Fot är inte bara en rörande uppvisning i Oscarsvinnande skådespeleri av Daniel Day Lewis, det är en av de finaste filmerna någonsin från de brittiska öarna/eire.
Se även: Brassed Off, In The Name Of The Father, This Is England.
Fatal error
: Uncaught Error: Cannot use a scalar value as an array in /var/www/html/superautomatic.com/public_html/wp-content/plugins/yet-another-related-posts-plugin/includes/related_functions.php:80 Stack trace: #0 /var/www/html/superautomatic.com/public_html/wp-content/themes/kollaps/single.php(14): related_posts(3) #1 /var/www/html/superautomatic.com/public_html/wp-includes/template-loader.php(106): include('/var/www/html/s...') #2 /var/www/html/superautomatic.com/public_html/wp-blog-header.php(19): require_once('/var/www/html/s...') #3 /var/www/html/superautomatic.com/public_html/index.php(17): require('/var/www/html/s...') #4 {main} thrown in
/var/www/html/superautomatic.com/public_html/wp-content/plugins/yet-another-related-posts-plugin/includes/related_functions.php
on line
80