Monkey See Monkey Do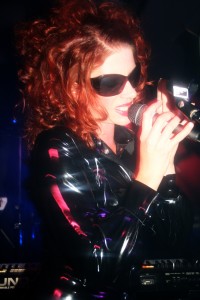 Gick ut med en pressrelease idag angående Lip Service, den är på engelska och jag orkar inte översätta den till Kollaps.. Här har ni den:
I övriga nyheter om Lip Service så har vi lite grejjer på gång, bland annat en stoor intervju med Louise på cyber-angels.nl.
*************
Update on the band!
There has been a while since any news on Lip Service. Now we can tell you what´s in store!
After playing a couple of tribute-gigs to Depeche Mode we are starting to get back into the works of new material.
We will release a brand new EP after the summer. It will be the first of many releases to come from Lip Service second album "GRAND CONSPIRACY" (2009). The EP will be "headlined" by "Model, Actress, Whatever" which is a song we have played live for a while. It is an old release of Andreas former band The April Tears and the original version can be heard here: http://www.myspace.com/xoovanilla.
Other tracks on the upcoming ep will be "Monkey See, Monkey Do", a track that shows a slight bit of change in our sound and will in it´ss way point out the direction of the coming full-length album. The instrumental cover of Depeche Mode..s "Never let me Down Again" (Aggro Mix) is included as well. If we are allowed we will probably just call it "Aggro Mix".
There will also be a very sexy, as yet untitled, fourth track.
The EP, yet untitled, will be co-produced by Mister Monell.
http://www.myspace.com/mistermonell
Take care, talk soon. Encourage us by dirty comments & virtual kisses!
Cheers/
Louise & Andreas
***
Polls

VCMG

Stort! Spännande! (58%)
Kul för dem. men inte många andra. (32%)
Jag har aldrig brytt mig och tänker inte börja nu. (7%)
I don´t care anymore (4%)

Loading ...

Senaste kommentarerna

Annat

Länkar

Sök