Warning
: Undefined array key "HTTP_REFERER" in
/var/www/html/superautomatic.com/public_html/wp-content/themes/kollaps/functions.php
on line
20
Exciting……………NOT!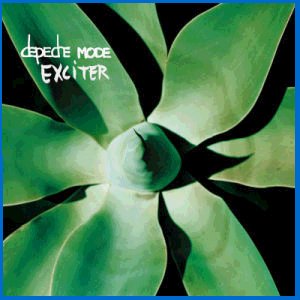 137. I Am You
138. When The Body Speaks
139. Comatose
140. The Sweetest Condition
2001 kom "Exciter", Depeche Modes utan tvekan svagaste skiva. Fem av plattans 11 spår (mellanspåren listas alltså inte) är placerade på de 15 sista platserna och i min statistik över listan som kommer presenteras undan för undan så är "Exciters" poängantal milsvida efter de andra skivorna.
Efterföljande turné var även den ett sömnpiller. Tempot, bandets engagemang, soundet var alla undermåliga. Flera av mina vänner bredvid mig somnade under spelningen.
141. Kaleid
142. Headstar
143. Memphisto
144. The Meaning Of Love
145. I Want It All
146. Breathe
147. Dirt
148. Sibeling
149. Zenstation
150. Slow Blow
151. What´s Your Name?
Fatal error
: Uncaught Error: Cannot use a scalar value as an array in /var/www/html/superautomatic.com/public_html/wp-content/plugins/yet-another-related-posts-plugin/includes/related_functions.php:80 Stack trace: #0 /var/www/html/superautomatic.com/public_html/wp-content/themes/kollaps/single.php(14): related_posts(3) #1 /var/www/html/superautomatic.com/public_html/wp-includes/template-loader.php(106): include('/var/www/html/s...') #2 /var/www/html/superautomatic.com/public_html/wp-blog-header.php(19): require_once('/var/www/html/s...') #3 /var/www/html/superautomatic.com/public_html/index.php(17): require('/var/www/html/s...') #4 {main} thrown in
/var/www/html/superautomatic.com/public_html/wp-content/plugins/yet-another-related-posts-plugin/includes/related_functions.php
on line
80